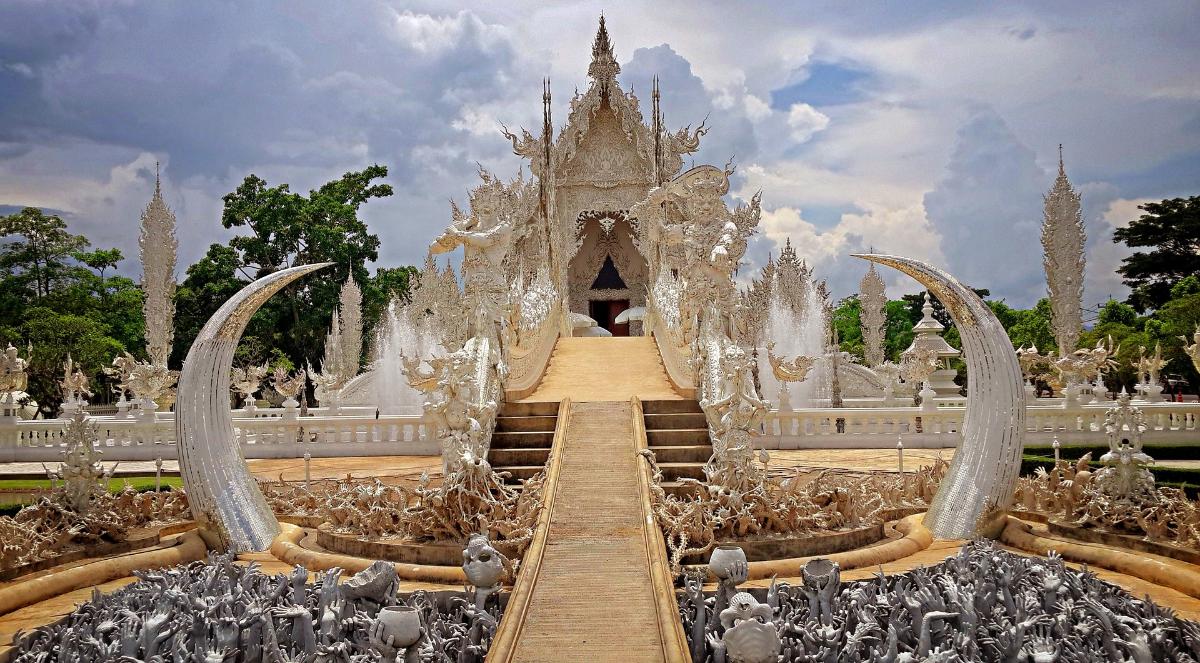 Tour (1Day)
Travel Information
Travel Rate
วันที่ 1
Mae Khachan Hot Spring Stretching-Rong Khun Temple- Chiang Saen-Golden Triangle, Chiang Rai province-Mae Sai, Myanmar-Chiang Mai city
Itinrary
07.00 - 7.30 hrs. Pick up from your hotel in Chiang Mai city. After that, travel to Chianitineraryg Rai province.
09.00 hrs. Visit Mae Khachan Hot Spring Stretching, tasting fresh coffee
11.00 hrs. After that, go to Rong Khun Temple to see the white stucco chapel.
Then travel Stop for lunch
Travel to Chiang Saen District is a place that has an ancient temple that is thousands of years old. It has been a place of worship for the people of Chiang Saen for many generations.
And see the land of the Golden Triangle, Chiang Rai province, where tourists can see 3 Thailand, Laos, Myanmar within one day.
15.00 hrs. Walking around Mae Sai, Myanmar border, ready to shop for duty-free goods such as clothes, snacks, various utensils
17.00 hrs. Travel back to Chiang Mai to Chiang Mai around 20.00 hrs.
This rate includes
1 lunch
Tourist fee
As specified in the program.
Shuttle bus throughout the program.
Accident insurance.
While traveling 1,000,000 baht.
This rate is not included.
Hotels and accommodation
Airplan ticket
Personal expenses aside from the list
VAT 7%
And 3% withholding tax
.....
Note
This price can travel for 2 people or more.
This price is for Join Tour / Private Tour
This price does not include Surcharge during the festival season.
Can modify the program Appropriate
(But the price may be changed from the original)