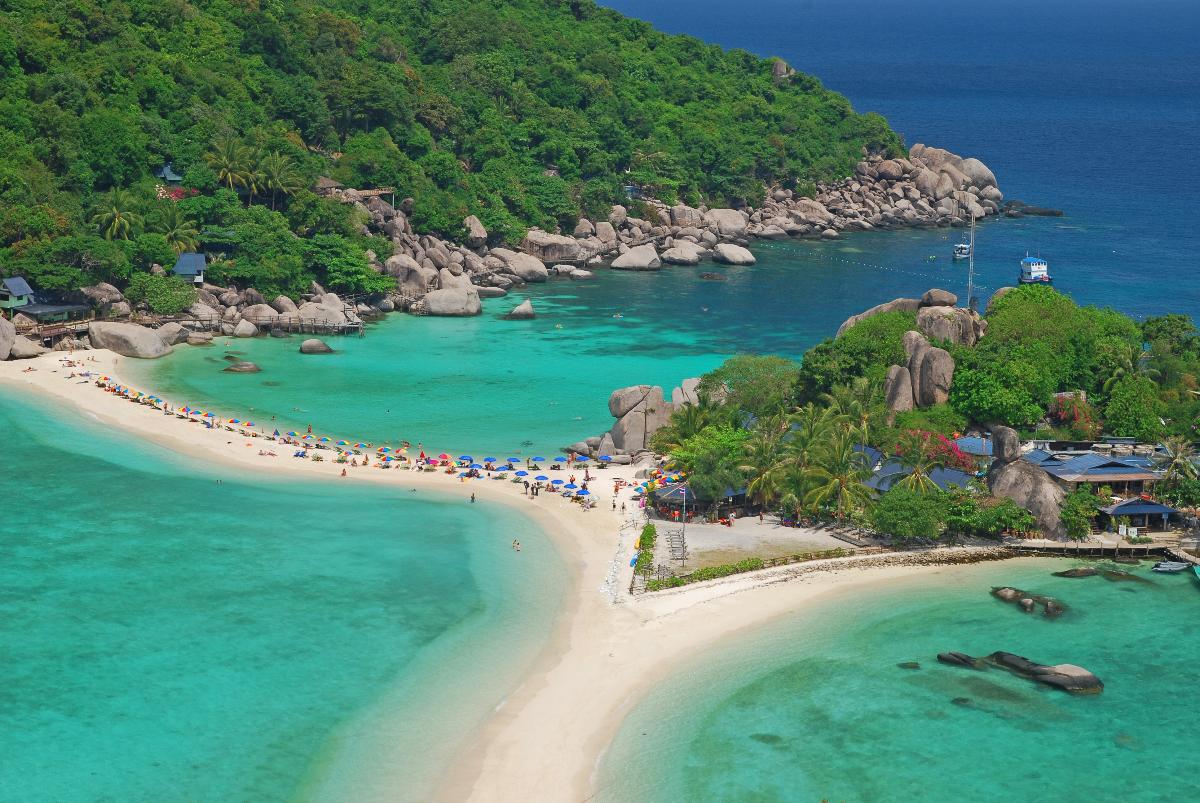 Snorkeling Kohtao & Nang-Yuan Island (from Kohtao) (1Day)
Travel Information
Travel Rate
วันที่ 1
From Maehaad pier-Shark bay - Aow Leuk sandy bay-go Hin wong bay Great place for fish feeding Mango bay -Stop Lunch - Koh NangYuan. One of the World's most beautiful island)
Descriptip Tour: ond day... Join Trip
Fullday.........
09.00 AM: Taxi Service with pick up you from your hotel.
09.30 AM: Depart from Maehaad Pier.
10.00 AM: Shark bay Snorkeling with black-tip Sharks.
11.00 AM: Aow leuk Sandy bay with very clear Water. Many kind of hard and soft corals.
12.00 PM: Hin Wong bay. Great Place for fish feeding Mango bay stop for Lunch and enjoy the scenery and marine life.
02.00 PM: Koh nang yuan. One of the world's most beautiful island (Pay 100 Bath to get into nang-yuan island)
04.30 PM: Return to meahad Pier.
**End Trip**
Tour Include
wooden boat tour, snorkeling equipment, life jackets, diving mask Snorkel duct.
lunch, tea, coffee, drinking water, bread, fruit
Shuttle service (between the accommodation - pier)
Local guide closely supervised.
Marine Insurance
Exclude: Fee to Nangyuan Island Baht 100 BAHT. per person
Preparation before diving
Health must be not sick.
Prepare for a comfortable swimsuit. (Maybe it's a sexy bikini)
Hats, towels, sunglasses, sunscreen with (Do not forget the camera)
While on the boat to put the lifeboats at all time. (For your own safety)
In case of nautical You must inform the guide.
If you are swimming not, please tell me.
Note: Program is subject to change without notice. Due to weather.