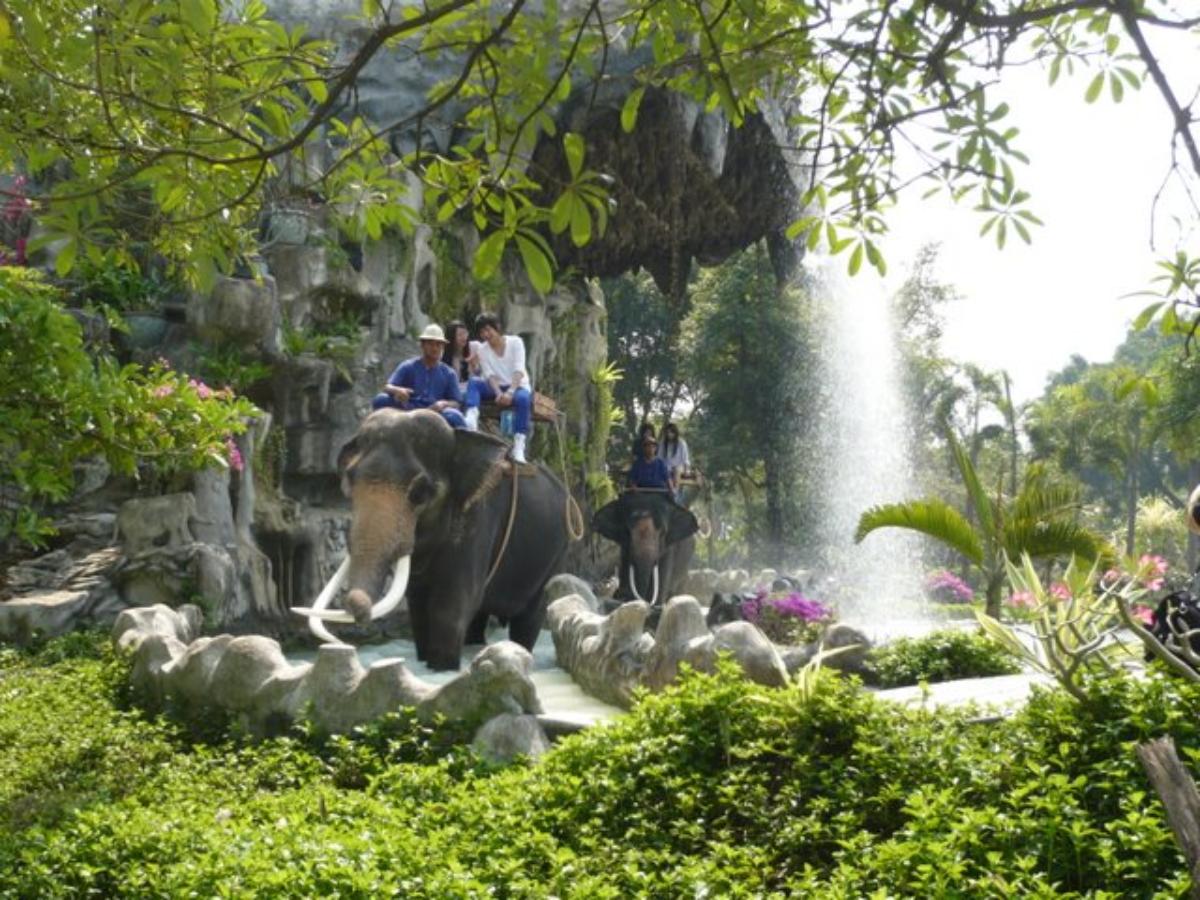 Samphran Elephant Theme Show (one day trip)
Travel Information
Travel Rate
วันที่ 1
Every day Afternoon: 12.00 A.M. To 18.00 P.M.
Samphran Elephant Theme Show
Afternoon: 12.00 A.M. To 18.00 P.M.
Pick up from hotel depart for Samphran Elephant Ground & Zoo.
Crocodile Wrestling Show:Samphran Elephant Ground & Zoo also offers spectacular shows of Crocodile wrestling between man and crocodiles. It has been acclaimed to have one of the cleanest and most impressive public crocodile displays in the world. (CITES 1991)
Elephant Theme Show:for the first time ever an elephant show complete with dramatic sounds and narration. Be entertained by demonstrations of elephants at work, playing football dancing and at play. See for yourself how elephants are rounded up and used during battles in ancient Siam, where Siamese and Burmese armies dressed in full battle gear once used elephants.
At the end of tour will be visit to local product store.
Tour includes:
Transportation / All admission fee as in the itinerary / English Speaking Guide
Tour Excluded:
Personal expenses / Option Tour

Not included 7% of Vat
General Terms and Conditions
Child Charge: under 1 year old free of charge (NON SEAT), 100c.m.up charge same as adult price.
Payment Terms: After the conferencing from employees
Others: No refund in case of natural disaster or force majeure such as sick or miss the van for late